Do you know under the velvety touch of your carpet lies a world of bacteria, dirt, mites, pet hair, insect feces and more?
The contaminates not only make the carpets unhealthy, but they also shorten the lifespan of your expensive carpets. Get in touch with Tradie Team for professional carpet cleaning services in Boronia.
Specialised Solutions for World Class Results
Tradie Team is a reliable and reputed cleaning company in Melbourne with extensive experience in providing specialised cleaning services for all kinds of carpet. Our reliable, certified and skilled cleaners not only remove the germs and build up in the carpet but also make sure it doesn't become a breeding ground of bacteria and germs, in future.
With keen attention to the details, we use the best-in-class equipment and industry best practices to extract the harmful allergens and dust accumulated in the complex fabric structure of your carpet.
Moreover, with minimum downtime, our professionals will finish the cleaning task without interrupting with your daily routine.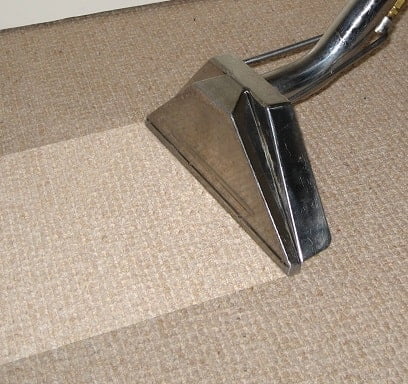 We Remove Various Types of Stains like:
Food and Drink Stains
We efficiently remove the stubborn food and drink stains like:
Coffee
Ketchup
Tea
Wine
Milk
Fruit juice
Oil And Grease Stains
We specialise in removing the oil or grease stains caused due to spillage of:
Eggnog
Oil
Lotion
Cream
Cheese
Salad Dressing and more!
We Make Smelly Carpets Fresh!
When the carpets aren't cleaned regularly , they tend to capture odour, holding onto it for years. Our cleaning expert are proficient at eliminate various kinds of smells ensuring your carpets are fresh!
1. Pet Urine/Feces – The remnants of pet urine and feces can stay for a long time, eventually giving out an unpleasant odour. Such carpet further attract germs and bacteria making the carpets unhygienic. Our professionals use non-toxic and highly effective cleaning agents to nullify and eliminate the stink.
2. Cigarettes/Tobacco – Carpet fibres soak cigarette smoke leaving behind a faint, yet repulsive odour of tobacco. Our specialist uses effective machines to eliminate the odour.
3. Moisture – Moisture in your carpet can result in a musty smell that doesn't go away soon. Such conditions makes attract mould and bacteria. We use latest technology and dry cleaning technique remove to dampness and mould.
Why Hire Our Carpet Cleaning Services?
Hard on Stains. Gentle on Fabric – Our experienced and trained professionals use environment-friendly cleaning agents to ensure your carpets become stain-free, without damaging its vibrant colours and velvety touch.
Customised Services – We understand each carpet is different, and so we offer tailored solutions that accommodates your unique requirements at a price that comes in your budget.
Anxious about a carpet emergency? We immediately deploy our cleaners to your place to get your carpet clean within no time!
Our team consists of fully certified and trained technicians who ensure you get the best value for your money and 100% satisfaction.
We believe in green cleaning. All cleaning materials, we use are 100% Australian and non-toxic that won't cause an adverse effect on your kids or pets.
Hire the Carpet Cleaning Experts in Boronia 0448 955 555 Now